this is a random page of characters :'D
the girl with the blue long hairrrrrs, is my baby Iry. Lookit how cute she is... too bad she's a total slut for her husband :'D [not to mention other people...]
and then i don't know who that guy is there are the top. ignore him?
And thennn there is mimi off to the right side and is a floating headdd.
the girl with ze blue hoodie thingy is Yunikooo, who is a badass japanese accountant! And she works for an arrogant english rapist. rotflmao . _ .
Lastly that is a weird, weird picture of mimi again at the bottom.
I drew this the other night when I was feeling really downnn. And it felt really good to get my feeling out on paper. I haven't done that in awhile.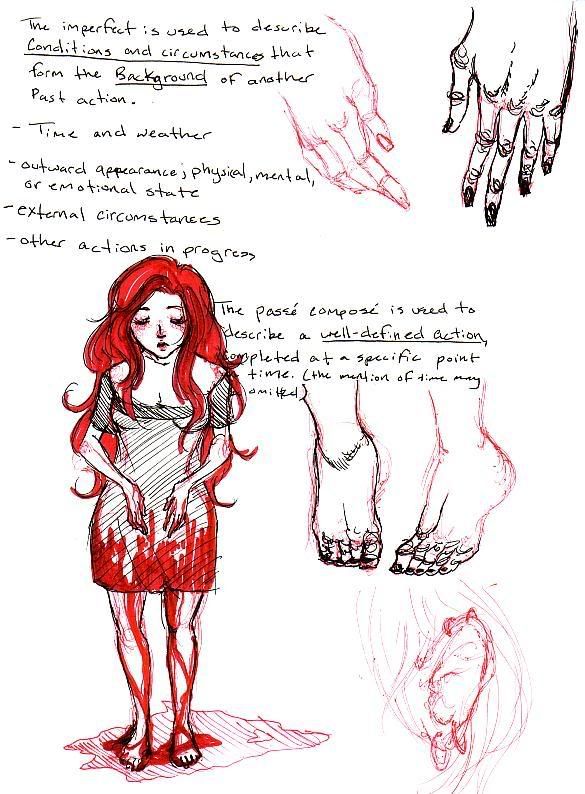 The picture of the woman there is Sienna ; _ ;. And it's this huge concept in my head, that I would love to paint some dayyyy. I have been thinking about miscarriages all day... uh..... >:|